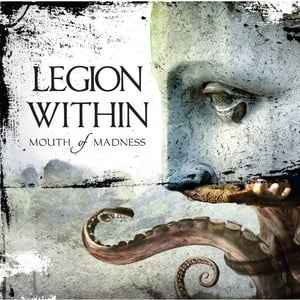 $

12.00
Legion Within - Mouth Of Madness CD
Tracklisting:
1. Someone's Speaking
2. Mouth Of Madness
3. Golden Voyage
4. The Empire Is Burning
5. Demon's Arm
6. Try To See Me
7. Memories Of You
8. So Happy
9. Mall Cops Of Freedom
10. Mouth Of Madness (Kapt'n K's Malgorhythm Remix)
Tracks 1 through 9 of this CD were recorded, mixed and produced by KMFDM's Jules Hodgson. Track 10 was produced and remixed by Sascha K.
Hear previews from this CD here.
Orders for the Legion Within - "Mouth Of Madness" CD will also receive a Legion Within - "Mouth of Madness" Sticker and Button (while supplies last).